Management Staff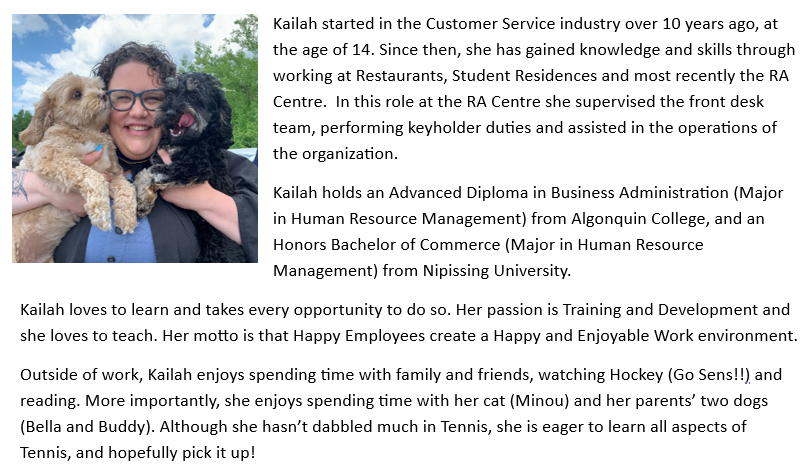 Left to right: Claire Brodie, Maria Pierre-Noel, Morgan Johnson-Dugay
---
Tennis Pros

The Board of Directors is elected every year and is responsible for the Club's strategic leadership and long-term planning, governance and the overall health and growth of the Club.

Left to right (top row): Jenny Mitchell, Maria Pierre-Noel, Pierrette Richard, Gary Catlin
Left to right (middle row): Susan Yungblut, Muthanna Subbaiah, Colin Drysdale, Paul Burbank
Left to right (bottom row): Andrew Bradley, Mark Morrison
---
The Member Committee
The Member Committee is a volunteer committee with a mandate to represent members and contribute to the membership experience at the Club. This committee supports a variety of volunteer-led recreational and competitive playing opportunities, such as round robins, ladders and tournaments.
---
OTLBC Volunteers
Volunteers are the backbone of the OTLBC. Committed and engaged members provide a whole range of vital services and prove, every day, that the club belongs to us all. If you are interested in getting involved, email info@otlbc.com.