Management Staff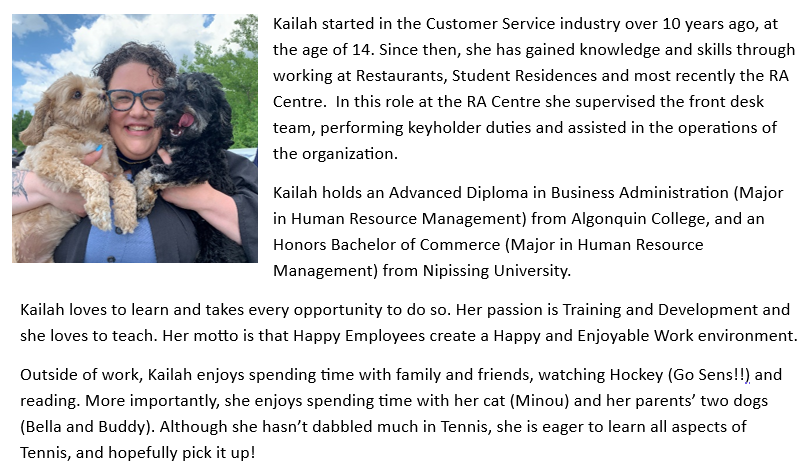 Left to right: Claire Brodie, Maria Pierre-Noel, Morgan Johnson-Dugay
---
Tennis Pros
Colin McAlpin returns for his eleventh summer at the OTLBC. He was the head pro the first time for five summers when completing graduate school (1982-1986) and most recently for six summers (2017-2022). He has also been an OTLBC family member for many summers, so he understands the unique timeless tennis experience at the club. Colin is a lifelong player, student, and teacher of tennis and he enjoys making tennis simple and fun for all playing levels and ages. He looks forward to helping you enjoy your tennis this summer.

Read more about Colin

.
Mykell Reifer returns for his eighth summer at the OTLBC. He is a competitive player, an experienced coach, and a committed graduate student. His career ambition is to continue his graduate studies in the medical field. He looks forward to helping you with your tennis this summer.
Read more about Mykell
.

---
The Member Committee
The Member Committee is a volunteer committee with a mandate to represent members and contribute to the membership experience at the Club. This committee supports a variety of volunteer-led recreational and competitive playing opportunities, such as round robins, ladders and tournaments.
---
OTLBC Volunteers
Volunteers are the backbone of the OTLBC. Committed and engaged members provide a whole range of vital services and prove, every day, that the club belongs to us all. If you are interested in getting involved, email info@otlbc.com.