Adult Clinics
Enjoy your tennis and have fun! Adult clinics are designed to welcome newcomers and improve your tennis in a social group environment.

The OTLBC offers a beginner and intermediate clinic, which are both run by the pros.
Adult Beginner Clinic (level 1.0-2.5) - Tuesdays and Thursdays from 7:00-8:00pm
Learn the basic rules and scoring of tennis and the 5 most important strokes: Forehand, backhand, serve, volley and overhead.
Adult Intermediate Clinic (level 3.0-4.5) Tuesdays and Thursdays from 6:00-7:00pm
Upgrade the 5 most important strokes (forehand, backhand, serve, volley and overhead). Lean simple, powerful strategies, and some specialty shots such as the half volley, return of serve, passing shot and approach shot.
In the event of rain, classes may be cancelled. Rain make-up classes will be scheduled at the end of the clinic session.

---
Ladders
The OTLBC ladders are an excellent way for members of all levels to meet other players of similar ability and enjoy some friendly competition. Players are grouped in boxes, each with about five players of similar playing ability, and they have three weeks to play each of the others in their box. Then, depending on how those games go, players move up, down, or stay put for the next round. There are boxes for every level from beginner to expert, so everyone can find their level. They are especially helpful to new members.
There OTLBC has two ladders: Men's Singles and Women's Singles. Read More
Helpful Links:
2021 Ladder Schedule

*As always, late entries will be accepted during the first week of each round if there is space to accommodate them. Entries during the last two weeks will start in the following round.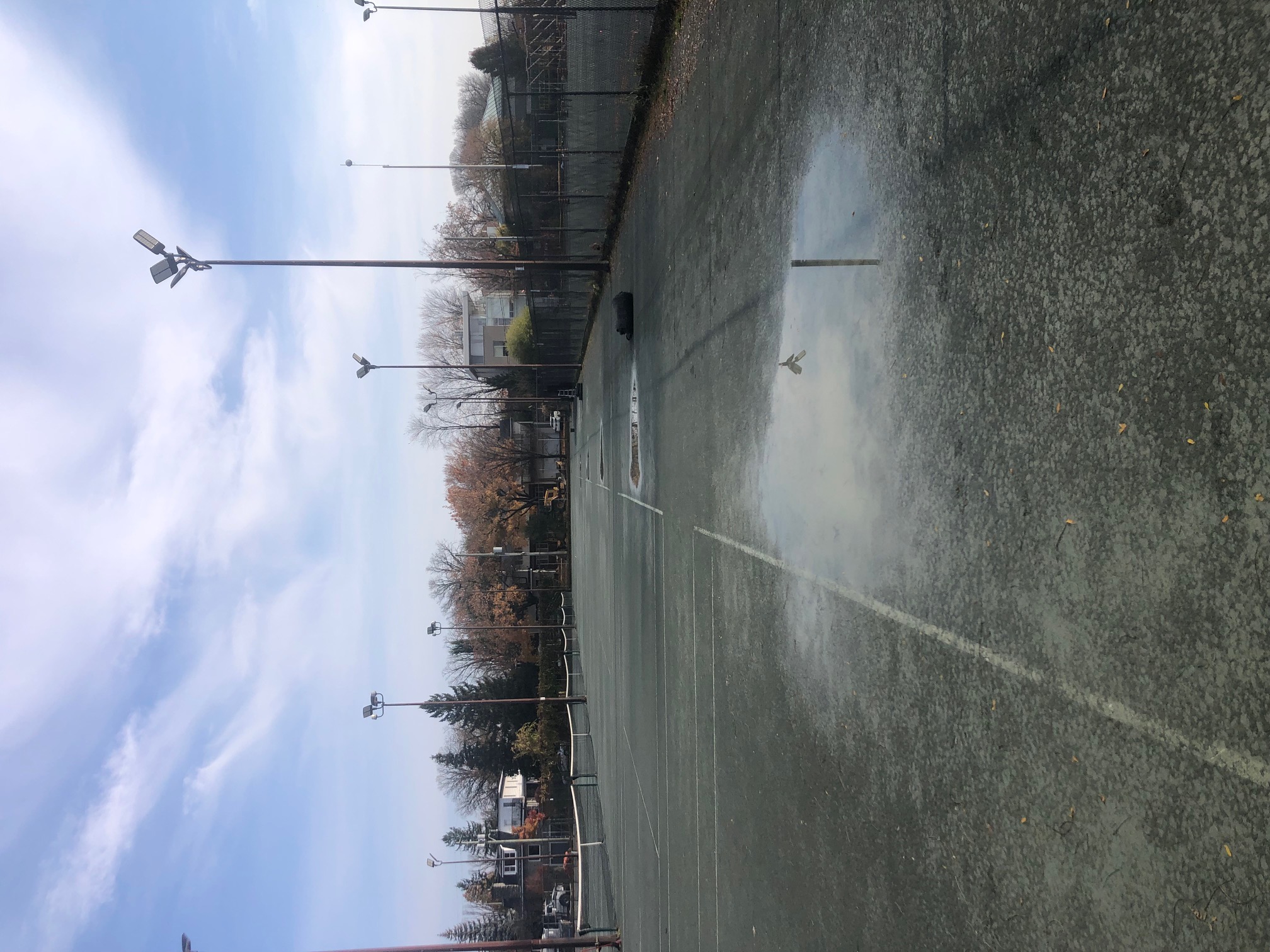 ---
Round Robins and Leagues
Free for Members
Round Robins and House Leagues provide opportunities to play organized tennis all season long.
View the list of playing opporunities for 2021
Round Robins

operate on a weekly sign-up basis and are open to players of all levels.

Every half hour or so, players switch around, so by the end of play, everyone has had a chance to pit themselves against several different competitors. The exact format depends on the organizer, but round robins are really a good way to meet other member or get a game if you don't have a partner or know other players.

Leagues

require tryouts. All tryouts take place in the first two weeks of the regular scheduled league time. Regular participation in a league requires a commitment to play most weeks; however, players who cannot make that commitment can also play as spares. Please email

frontdesk@otlbc.com

if you would like your name added to the spares list.

Leagues are not running in 2021.

---
Interclub Opportunities
National Capital Tennis Association and City Leagues
Competitive teams and leagues offer intermediate-to-advanced players more opportunities for weekly competition against players of similar ability from other clubs. Tryouts are required.
NCTA: https://ncta.ca
---
Please note that tournaments and other events at the club may require regular scheduled activities to be suspended. Please check the member home page and calendar for confirmation.
The club reserves the right to cancel without a refund, the registration of any individual(s) whose conduct is contrary to the OTLBC policies and values, or causes any damage to the club.