The OTLBC Pool
Join us at the best outdoor pool in the city, in a beautiful setting by the Rideau River. Pool access is included in all Tennis Memberships. We also offer Pool Memberships without tennis privileges, for those who just want to swim, lounge and have access to the Beach Volleyball courts. Pool toys and junior lifejackets are available. Lifeguards are on duty during regular pool hours.
Read the OTLBC Pool Admission Requirements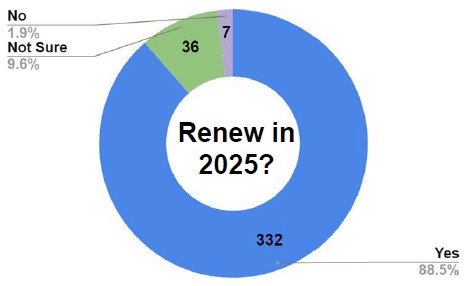 ---
All OTLBC aquatic programs and lessons are for members only.
Registration for 2022 programs and private lessons are open now.
---
Junior Group Programs
Junior Lifeguard Club
OTLBC Junior Lifeguard Club offers the foundational skills needed for basic lifesaving. This program covers object recovery, signs of distress, fitness skills, simple rescues, self-recovery and much more. This four-week program is designed for strong swimmers that are pre-bronze star.
An assessment will be conducted during the first class to ensure all participants meet the required swimming proficiency.
Ages: 10-12 (must be a strong swimmer) |
Sundays 9:45-11:45am | Price: $80 for 4-week session
Swim Team
We are excited to introduce our first OTLBC junior swim team program. This fast-paced program will help juniors improve their strokes, flip turns, and speed. To join a swim team, participants must be proficient in basic strokes (freestyle and backstroke) and eager to learn. An assessment will be conducted at the first practice to ensure all participants meet the required swimming proficiency. Adjustments between groups may occur after the assessment.
FULL
T
he Jets (Ages: 6-8) | Wednesday 6-6:30pm and Sunday 9-9:30am | Price: $60 for 4-week session
The Sharks (Ages: 9-12) | Wednesday 7-8pm and Sunday 8-9am | Price: $80 for 4-week session
Aquafit/ Ai Chi
Aquafit is a full-body workout that offers a blend of cardio, muscular strength, and endurance. This program is upbeat but has simple choreography and options to modify the intensity. Also included in the program is Ai Chi, which focuses on stress relief both physical and emotional. Aquaft/Ai Chi helps with muscle relaxation, stretching, and range of motion. This program is a great way to be in tune with your body and it offers many meditative benefits.
Ages: 18+ | Tuesdays OR Thursdays from 11-11:45am | Price $60 for 4-week session
Master Stroke Correction
Master stroke correction is a drop-in program. It is designed for members 18+ who want to brush up on their strokes. Participants are encouraged to come to class with one stroke to correct or improve. While doing laps, one of our instructors will be available to give you individualized feedback. This program is not the same as a private lesson, instead, you will receive approximately 10 minutes of feedback throughout the session. Master stroke correction will have you swimming faster and more efficiently in no time. You must already know how to swim.
Ages: 18+ | Offered Tuesday 7-8pm and Sunday 8-9am | Packages of 5 for $25
Private Lessons
Available for booking now. Member-Only.
Become more comfortable and confident in the water! OTLBC offers 30-minute private swim lessons for juniors and adults. Each lesson is catered to the individual level of the student.
| | |
| --- | --- |
| | Fees (sold in pacakges of 4 lessons) |
| | |
For the 2022 season, private lessons will be offered between June 5 and September 3. See the grids below for time options each month.
To request a lesson and time, please email pool@otlbc.com. Lessons are booked on a first come first serve basis.
Once your booking is confirmed, the fees will posted to your OTLBC account. Payment is required to finalize the registration. Swim lessons run rain or shine.
FULLY BOOKED Times available June 6 – July 2:
Times available July 4 – August 27:

Times available Aug 29 – Sept 3: