The OTLBC Pool
Open for the 2023 Season!
Join us at the best outdoor pool in the city, in a beautiful setting by the Rideau River. Pool access is included in all Tennis Memberships. We also offer Pool Memberships without tennis privileges, for those who just want to swim, lounge and have access to the Beach Volleyball courts. Pool toys and junior lifejackets are available. Lifeguards are on duty during regular pool hours.
Read the OTLBC Pool Admission Requirements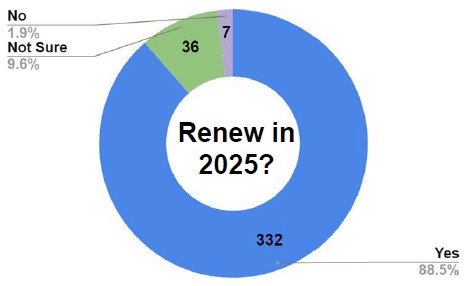 Registration for 2023 programs and private lessons opens Friday April 21!
---
Junior Programs
Swim Team
The Jets and Sharks are back and ready to make an even bigger splash at OTLBC in 2023! This fast-paced program is designed to help swimmers improve their strokes, flip turns, dives and speed. At the end of each session, swimmers have a chance to race and show off all their new skills at our swim meet. P
articipants must be able to pass the OTLBC swim test.
The Jets (Ages: 6-8): Wednesday 6-6:30pm and Sunday 9:30-10am | Price: $90 +hst for 4-week session + swim meet
The Sharks (Ages: 9-12): Wednesday 6:30-7:30 and Sunday 8:30-9:30am | Price: $150+hst for 4-week session + swim meet
Session 1 Dates: July 5, 9, 12, 16, 19, 23, 26, 30 | Session 2 Dates: August 2, 6, 9, 13, 16, 29, 23, 27
H20 Sports and Games - New in 2023!
Friday night fun at the pool for OTLBC juniors! Play water polo, volleyball, practice diving, friendly races and more! Must be a strong swimmer (passed the OTLBC swim test).
Session 1: July 7, 14, 21, 28 | Fridays 7:00-8:00pm | Ages 10+ | $60 +hst
Session 2: August 4, 11, 18, 25 | Fridays 6:30-7:30pm | Ages 10+ | $60 +hst
H20 Youth Nights - New in 2023!
A great way to kick off the weekend! This beach party for youth ages 10-15 is filled with swimming, games, music, beach volleyball, and more! Pizza will be provided for everyone. Bring your friends for an evening of fun!
H2O Youth Night runs fou
r Saturdays in 2023:
June 24 from 7:00-9:00pm

July 15 from 7:00-9:00pm

August 12 from 7:00-9:00pm

August 19 from 7:00-9:00pm
Sign-up for one or multiple dates! $15 for OTLBC members and $20 for non-members.
---
Parent & Tot
For ages 3-months to 3-years
This playful class is designed to teach parents and children water safety and the fundamentals of swimming. There will be lots of songs and games to get your little ones comfortable in the water! This class aims to develop child socialization and motor skills to aid development. One parent per child is required in the water at all times.
Wednesday option: 10:15-10:45am | Dates: July 19, 26, August 2, 9 | $60 +hst for 4-weeks
Sunday option: 10:15-10:45am | Dates: July 16, 23, 30, August 13 | $60 +hst for 4-weeks
*Register by selecting "register for junior programs" and top tab "aquatics"
Adult Programs
Aquafit
Aquafit is a full-body workout that offers a blend of cardio, muscular strength, and endurance. This program is upbeat but has simple choreography and options to modify the intensity. Aquafit helps with muscle relaxation, stretching, and range of motion. This program is a great way to be in tune with your body and achieve a workout out in the sun.
Ages: 16+ | Mondays 11:00-11:45am | Dates: July 17, 24, 31, August 14 | $60 for 4-week session
Adult Group Lessons
This program is a great way to brush up on your strokes or learn the basics of swimming. It also provides an opportunity to connect with other OTLBC members at the pool!
All sessions are run as a combined class. Please indicate your preferred level in the "additional information" section of the registration
Level one offers an introduction to swimming. By the end swimmers will have gained the skills to swim a whole length of the pool and be comfortable in deep water.

Level two offers an introduction to breast stroke and refining backcrawl and front crawl. Swimmers should already be able to swim 50m unassisted.

Level three is for the pros. If you are looking to brush up on your strokes and receive any feedback on individual skills, this class is for you.
July Session: Saturdays 8:00-9:00am (July 8, 15, 22, 29) | Ages 16+ | Price: $70 + hst for 4-weeks
August Session: Saturdays 8:00-9:00am (Aug 5, 12, 19, 26) | Ages 16+ | Price: $70 + hst for 4-weeks
Private Lessons
Open to OTLBC Members and the Community!
Become more comfortable and confident in the water! OTLBC offers 30-minute private swim lessons for juniors and adults. Each lesson is catered to the individual level of the student.
| | | |
| --- | --- | --- |
| | | Non-Member Fee |
| | | $40 per lesson |
| Semi-Private (group of 2) | $50 per lesson | $60 per lesson |
For the 2023 season, private lessons will be offered at select times on Mondays, Thursdays and Saturdays starting June 5 and finishing September 2. Please login to your OTLBC account to review the availability calendar and book your lesson(s). Lessons are booked on a first come first serve basis and payment is required to finalize registration. Swim lessons run rain or shine.
Please email pool@otlbc.com if you have any questions. Click here for registration instructions.